3 Reasons Why You Should Hire a Professional Landscape Designer
A well-designed landscape will make your home stand out and look beautiful. As a homeowner, you may think you should do the landscape design yourself. The truth is maintaining and creating your outdoor space can be time-consuming. It takes a lot of effort to design a landscape and special skills to bring your vision to life. Instead of trying to spend all of your time creating your desired landscape, you should use professional landscaping services. Here are 3 good reasons why you should hire a professional landscape designer: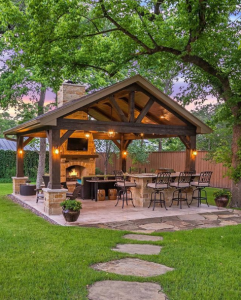 Brings Your Vision to Life
Do you have an idea of what you want your landscape to look like but don't know how to execute it? A landscape designer can help you figure out your desired look and how much space you have to create your vision. They know what types of plants to use and can do a complete landscape design and installation. You don't have to worry about how to figure out what you want. A landscape designer can give you ideas and suggestions to bring your vision to life.
Experience and Skills
A professional landscape designer has the experience and skills to advise you on the right plants to use, specific trees, or flowers. They have the expertise and knowledge to find plants that can survive the Texas heat and knows which plants are harmful to your local environment. If you need help with what type of things you need for your landscape, you should hire a professional landscaping crew.
Fits Your Budget
When you decide to design your landscape, you may wonder how much it would cost. A landscape designer knows and understands the cost of everything they need to design your landscape. In the beginning, you will spend time generating ideas and using your imagination to see what your desired landscape would look like. Once you figure that out, you can transform your vision into reality. A landscape designer has a reasonable budget and will guide you through the pricing process.
Texas Landscapes is the best solution for landscape designing. They have an experienced design crew that will give you the perfect design to make your house look phenomenal. If you're looking to give your landscape a makeover, contact us today.