Brighten Up Your Home with Landscape Lighting
Do you ever admire the beautifully lit homes in your neighborhood? How do these homeowners make their yards look so elegant and inviting at night, even after the sun has gone down? The answer: landscape lighting! By strategically installing outdoor lights, you can enhance and accentuate your landscaping to create a warm glow throughout your backyard. Not only does this increase the aesthetic appeal of your property, but it also provides added security for those late-night outings.
Whether you're looking to set up a romantic ambiance or safeguard yourself from nocturnal intruders, landscape lighting can become part of your outdoor living space with just a few simple steps. Here are types of landscape lighting to give you beautiful garden illumination without breaking the bank!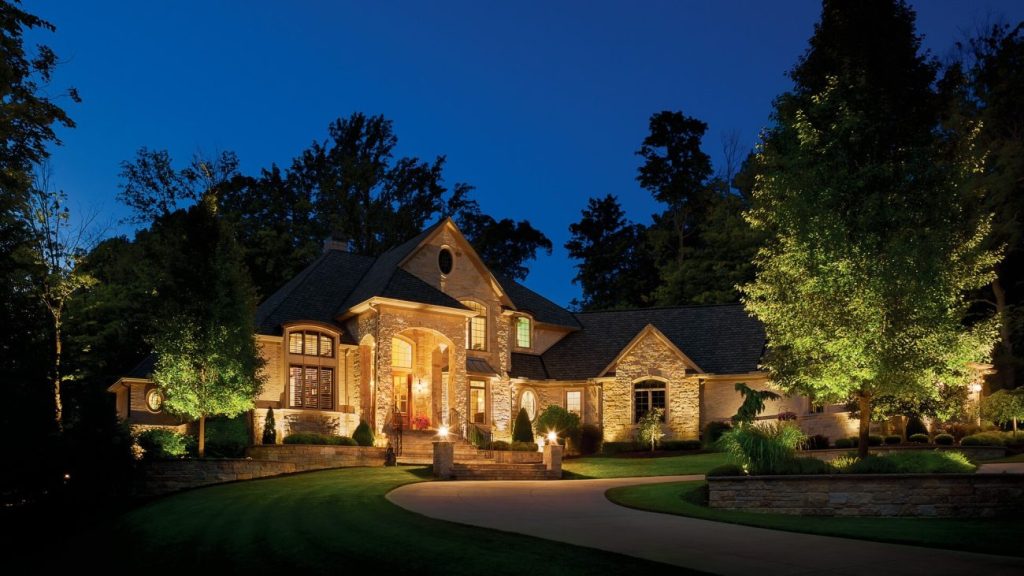 Types of Landscape Lighting
Landscape lighting comes in many different styles and colors, so there's something perfect for any home. Here are some of the most popular types of landscape lighting:
Spotlights – Spotlights come in all shapes and sizes, but they all have one major purpose—to highlight certain features of your outdoor space. Spotlights can illuminate trees, shrubs, statues, or other architectural elements you want to draw attention to.
Path Lights– These lights are used to light pathways or walkways around your property, making them great for added safety and security. Path lights come in various colors and styles to suit any home's exterior design.
Flood Lights – Flood lights provide a broad area of illumination and are ideal for large spaces such as patios or decks. They are also great for security purposes as they help deter intruders by providing bright illumination when motion is detected in the area.
Wall Lights – Wall lights are perfect for illuminating walls or fences without taking up too much space or detracting from the area's overall aesthetic. They come in various styles, from classic lanterns to modern sconces that can add a touch of class to any wall or fence line.
Light Up Your Outdoor Living Space Today!
No matter what type of home you have, landscape lighting is an easy way to bring life and beauty into your outdoor space. With so many different types of lights available, you're sure to find something that suits your style and adds a unique touch to your exterior design. So why wait? At Texas Landscapes, we are your number one design-build company, specializing in residential outdoor living for years. Our outdoor living professionals are ready to provide a free on-site consultation with a 3D design presentation to enable you to make the right choice on lighting your residential home. Contact us to turn your Texas home into an extraordinary one with landscape lighting!