Designing a Patio Cover for Entertaining: Ideas and Inspiration
A patio cover can transform your outdoor space into a comfortable and inviting entertainment area. Whether you're hosting a summer barbecue or a winter gathering, a well-designed patio cover can provide shade, shelter, and style. At Texas Landscapes, we specialize in creating outdoor living spaces that enhance our clients' lifestyles. In this blog post, we'll explore some ideas and inspiration for designing a patio cover for entertaining.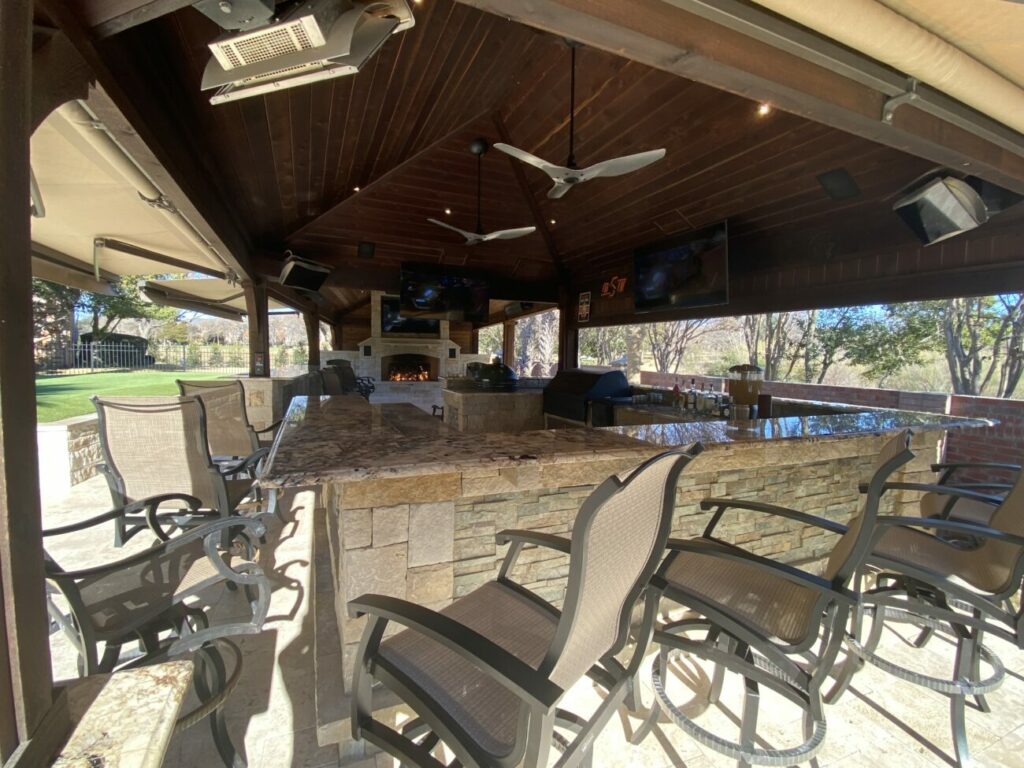 Determine Your Entertaining Needs
The first step in designing a patio cover for entertaining is to determine your needs. Consider the size of your group, the type of events you host, and the amenities you want to include. Do you need seating for a large group? A cooking area with a grill or outdoor kitchen? Lighting for evening events? These factors will impact the size, layout, and features of your patio cover.
Choose Your Style and Materials
Your patio cover should complement your home's architecture and landscaping while reflecting your personal style. Consider the materials, colors, and textures that will blend with your existing outdoor space. Some popular options for patio cover materials include wood, aluminum, and vinyl. Each material has its advantages and disadvantages in terms of durability, maintenance, and cost.
Incorporate Lighting and Heating
To extend the usability of your patio cover, consider incorporating lighting and heating elements. String lights, lanterns, and sconces can create a warm and inviting atmosphere for evening events. Heating elements like fire pits, patio heaters, and outdoor fireplaces can provide warmth and comfort during colder months.
Include Entertainment Features
Your patio cover can also serve as a hub for entertainment features. Consider installing a sound system for music, a projector for outdoor movies, or a pool or spa for aquatic recreation. These features can enhance your guests' experience and make your outdoor space the go-to spot for gatherings.
Consider the Seasons
Your patio cover should be designed to accommodate different seasons and weather conditions. Consider adding retractable screens or shades to protect against wind, rain, and sun. You may also want to incorporate ceiling fans or misting systems to keep your guests cool during hot summer days.
At Texas Landscapes, we specialize in creating custom outdoor living spaces that reflect our clients' lifestyles and preferences. Our team of experts will work with you to determine your needs, style, and budget and design a patio cover that meets your expectations. Contact us today to schedule a consultation and transform your outdoor space into a stunning entertainment area.