Creating a Year-Round Outdoor Living Space: Tips and Tricks
Outdoor living spaces have risen in popularity as more homeowners recognize the value of spending time in nature. At Texas Landscapes, we believe every backyard or garden can be transformed into a year-round haven, regardless of the season. Let's dive into some expert tips to make your outdoor space welcoming all year long.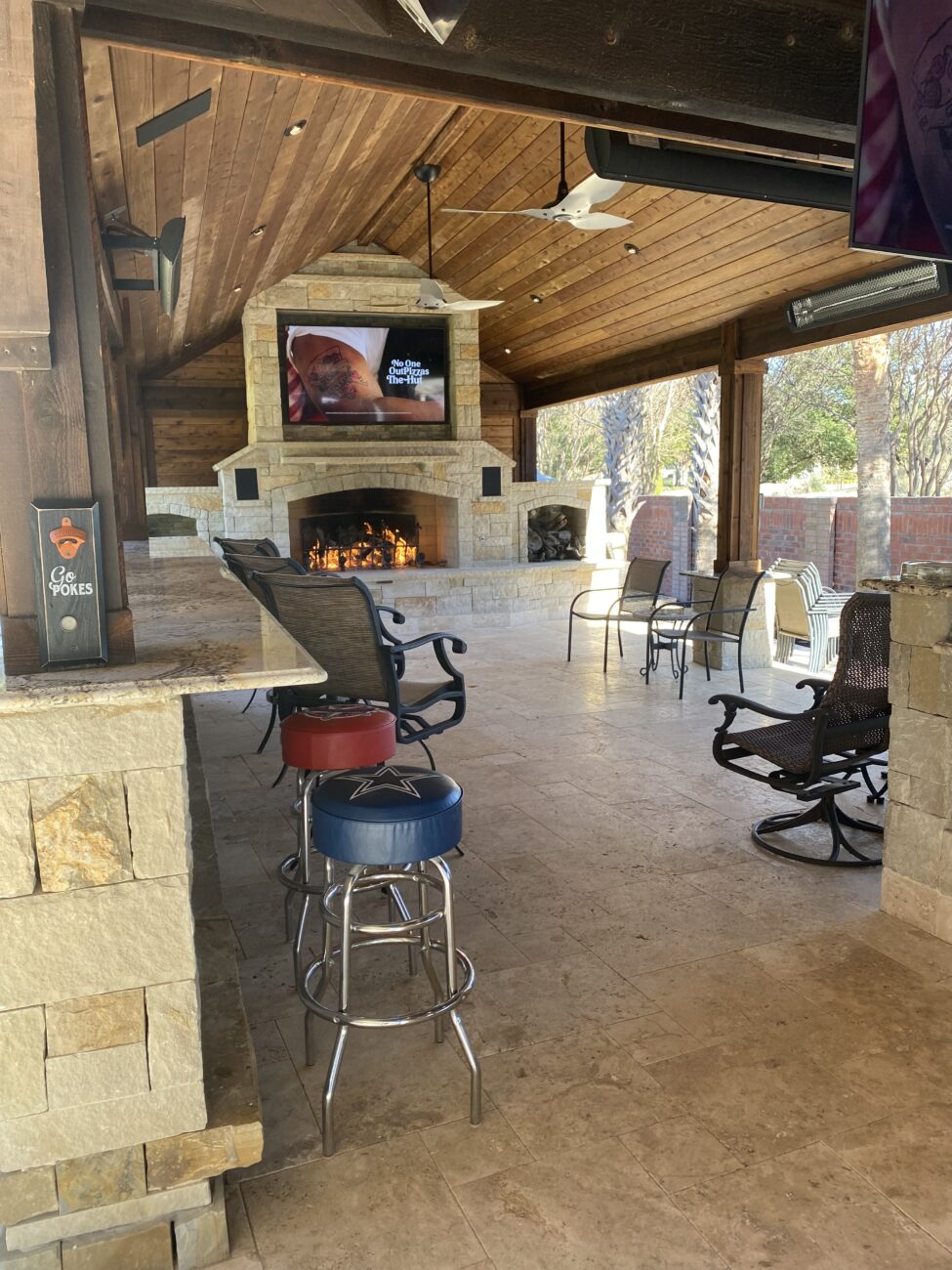 1. Invest in All-Weather Furniture
Why All-Weather Furniture Matters:
Durability: Built to withstand sun, rain, and even snow, ensuring your investment lasts longer.
Aesthetic Appeal: Modern designs are both stylish and functional, giving you the best of both worlds.
2. Build a Multi-seasonal Garden
Planting for Every Season:
Spring Blooms: Consider flowers like daffodils and tulips.
Summer Greens: Plants such as hydrangeas and roses thrive in the heat.
Fall Foliage: Opt for trees that showcase autumn colors, like maple or oak.
Winter Textures: Evergreens and holly add color and structure during colder months.
3. Consider a Fire Feature
Warmth and Ambiance:
Fire Pits: A popular choice for a cozy atmosphere that can also be used for roasting marshmallows.
Outdoor Fireplaces: A more structured feature that acts as a focal point in your outdoor space.
4. Install Outdoor Heating
Staying Warm in Cooler Months:
Patio Heaters: Offered in a variety of styles and sizes to fit your space.
Heated Floors: Radiant heating under stone patios keeps the space warm and prevents ice buildup in winter.
5. Add a Pergola or Canopy
Protection from Elements:
Summer Shade: A pergola offers shade during hot summer days, making the space comfortable.
Winter Shelter: With added drapery or sides, a pergola can protect from winter winds.
6. Lighting is Key
Illuminating Your Space:
String Lights: Creates a magical ambiance for evening gatherings.
Solar Path Lights: Eco-friendly option to light up paths and borders.
Lanterns: Portable and perfect for mood lighting during dinners or events.
7. Think About Water Features
Year-round Serenity:
Fountains: The sound of flowing water is calming and can also help drown out street noise.
Ponds: With the right maintenance, a pond can be a year-round feature with aquatic plants and even fish.
8. Incorporate Weatherproof Storage
Keeping Essentials Handy:
Storage Benches: Double up as seating and a place to store cushions or heaters.
Shed or Cabin: A more significant structure for storing furniture or larger items during severe weather.
Crafting Your Year-Round Oasis with Texas Landscapes
With a bit of planning and creativity, your outdoor living space can truly become an extension of your home, welcoming and comfortable throughout the year. At Texas Landscapes, we're passionate about helping you craft an oasis that reflects your style and meets your needs. Remember, every season brings its beauty; with the right design choices, you can enjoy them all from the comfort of your backyard. Contact us today!