Outdoor Fireplace and Fire Pit Construction
Texas Landscapes & Outdoor Living is your go-to company for all your outdoor fireplace and fire pit needs. We specialize in the design and construction of custom outdoor fireplaces and fire pits that will enhance your outdoor living space and provide a warm and inviting gathering spot for you and your guests.
Design and Consultation
Our team of experienced designers will work with you to create the perfect outdoor fireplace or fire pit for your space. We will take into consideration factors such as your budget, style preferences, and the layout of your outdoor area to create a design that is both functional and visually appealing. We also take care of all of the Home Owners Association and building permit documentation and processing. Texas Landscapes is insured and offers the industry's best warranty on all materials and workmanship.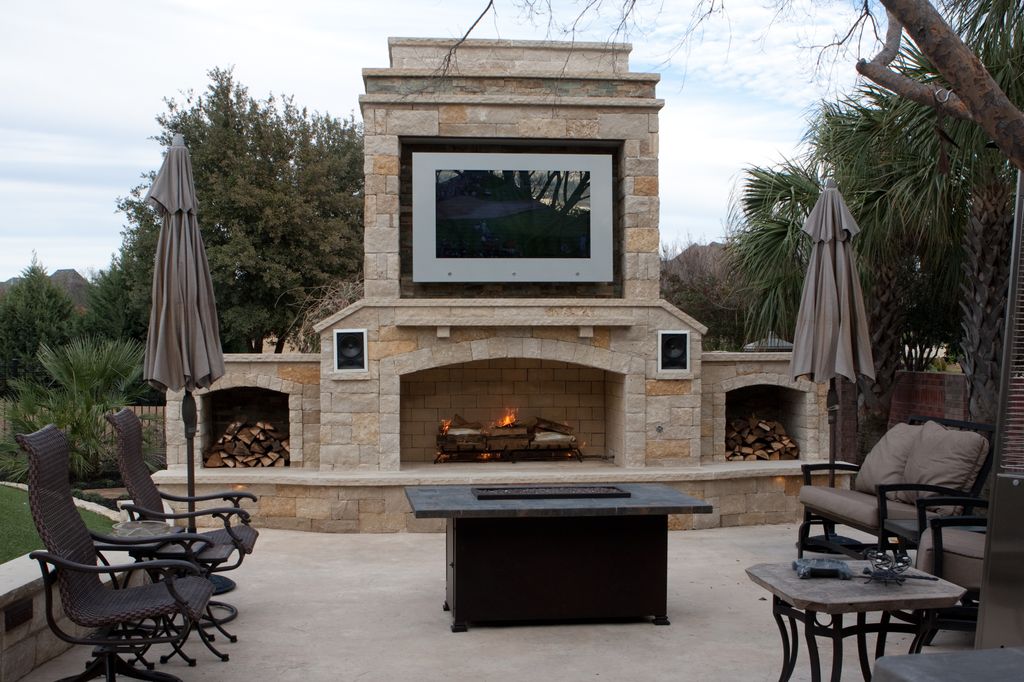 Options For Fire Features
Construction and Installation
Once the design is finalized, our team of skilled craftsmen will begin construction on your new outdoor fireplace or fire pit. We use only the highest quality materials and pay attention to every detail to ensure that your new backyard feature is built to last.
Get An Estimate
Choose from custom outdoor fireplaces, fire pits, and many more options to make your backyard the perfect getaway. Outdoor fireplaces and fire pits add a sense of magic, welcome, and comfort to your home resort. If you're ready to take the first step in creating your dream outdoor living space, contact Texas Landscapes & Outdoor Living today. We look forward to working with you to bring your outdoor fireplace and fire pit vision to life.
Some of our Custom 3-D Renderings