Are Outdoor Kitchens Worth the Investment?
Texas is an excellent location for a BBQ island. Here, outdoor kitchens are all the rage, with most homeowners converting their yards into comfort and entertainment spaces. An outdoor kitchen comes in handy during the warmer months when you want to entertain your family or guests without heating the entire house. But are outdoor kitchens a worthy investment? Here are reasons why outdoor kitchens are worth every dime and time spent.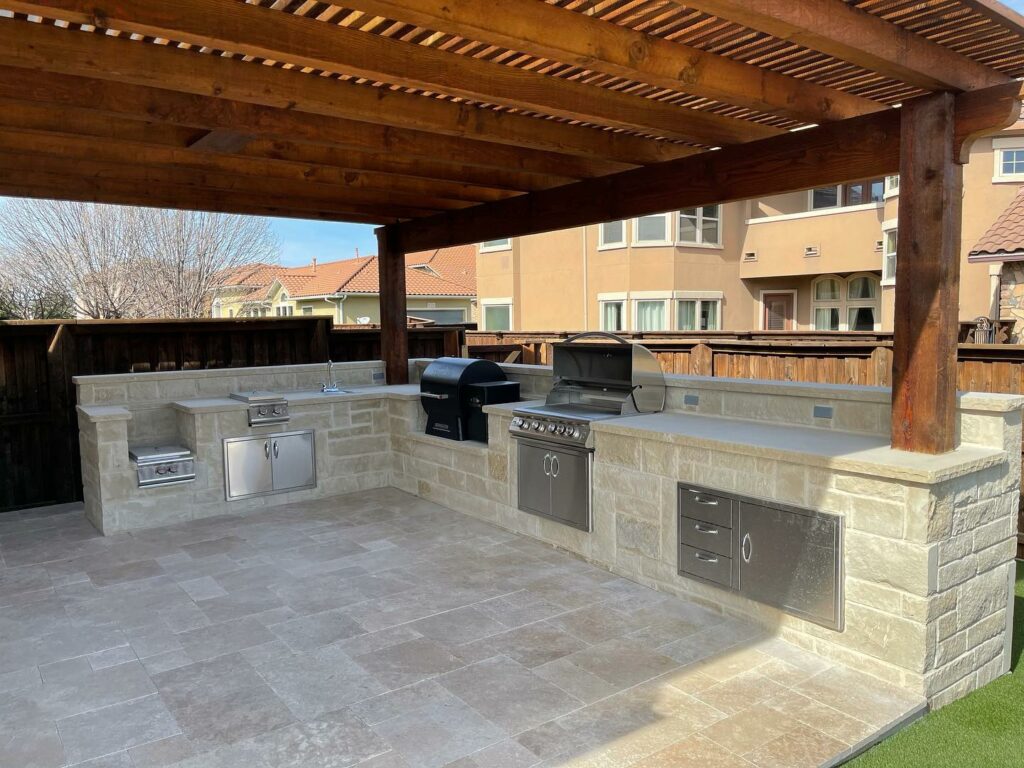 Increases Home Value
A home is a long-term investment to which homeowners look to add extra value. Regarding home improvement projects, outdoor kitchens can boost your return on investment (ROI). An outdoor kitchen will elevate your home's curb appeal increasing its resale value.
An outdoor kitchen is a unique and practical addition that makes your home stand out among the competition. As a result, it appeals to more buyers, making it easier to sell.
A Great Way to Entertain
Apart from increased ROI, an outdoor kitchen elevates your return on entertainment (ROE). More homeowners have realized there is nothing as satisfying as outdoor entertainment. You gather out with friends and family enjoying an excellent meal and weather. You will take your birthday parties, friendly gatherings, and game day cookouts to another level with the right outdoor kitchen trend.
 Increases the Size of Your Home
Most homeowners are constantly struggling with how to expand their home spaces. One of the best ways to do this is by constructing an outdoor kitchen to complement the indoor one. It helps you extend your living space and entertainment areas without interfering with your house's indoor setting. This is an advantage to homeowners with large families.
Get Your Turn-Key Outdoor Kitchen
With all the benefits an outdoor kitchen brings, it is a worthy investment. At Texas Landscapes, we are your number one design-build company, specializing in residential outdoor living projects in Texas. We provide homeowners with state-of-the-art 3D design presentations to help them make a suitable selection. With close to four decades in the industry, you're guaranteed top-tier services.  Contact us for more information and the best outdoor kitchen solution to boost your ROI and ROE.