Designing an Outdoor Living Space for Entertaining: Ideas and Inspiration
A beautifully designed outdoor living space can significantly enhance the aesthetics and functionality of your home. Not only does it add to your property's value, but it also provides an inviting space for entertaining guests. At Texas Landscapes, we firmly believe that your outdoor spaces should be as comfortable and stylish as your indoor rooms. So, how do you create an outdoor oasis perfect for entertaining? We've put together a list of ideas and inspiration to guide you on this journey.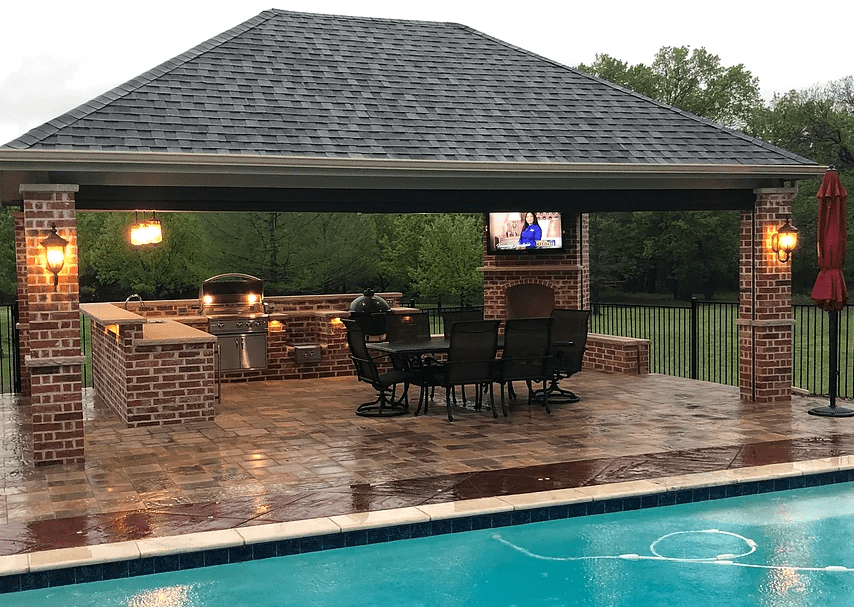 Understand Your Space
Before starting any design project, it's essential to understand your space. Consider your property's size, natural features, climate, and sunlight exposure. Do you have a small urban yard, a sprawling rural expanse, or something in between? Each of these scenarios offers unique design possibilities and challenges. Texas Landscapes has vast experience working with diverse Texas terrains and can help you maximize your space's potential.
Choosing a Theme
One of the first steps in creating an entertaining-friendly outdoor living space is deciding on a theme. This theme will guide your choice of landscaping, furniture, lighting, and decor. From a rustic Texas-style ranch setting to a modern, minimalist space, the options are endless. Remember, your outdoor space should reflect your personal style and blend seamlessly with your home's interior.
Outdoor Furniture: Comfort and Style
Comfortable and stylish furniture is the foundation of any great outdoor living space. Consider pieces that can withstand the elements and match your chosen theme. Also, remember that outdoor furniture should be versatile enough to accommodate both large parties and intimate gatherings. Mix and match different seating types like sofas, loungers, and dining sets to create a space that invites conversation and relaxation.
Landscaping: More Than Just Greenery
In designing your outdoor living space, don't overlook the power of landscaping. Creative landscaping can make your outdoor area more attractive and functional. Incorporate elements such as patios, walkways, and water features to define different areas of your space. Plus, the right blend of trees, plants, and flowers not only adds beauty but also provides shade, privacy, and a habitat for local wildlife.
Lighting: Set the Mood
The right lighting can significantly transform your outdoor space, especially when entertaining during the evening hours. String lights, lanterns, and LED fixtures can create a warm, inviting atmosphere. Plus, strategically placed lighting can accentuate your landscaping features and improve safety.
Outdoor Amenities: The Extra Mile
Go the extra mile by adding amenities like an outdoor kitchen, a fire pit, or even a hot tub. These features provide additional entertainment options and can make your outdoor space feel like a luxurious retreat.
Designing an outdoor living space for entertaining is a creative and rewarding venture. It's about extending your home's comfort and style to the outdoors, and creating a unique space where memories are made. With these ideas and the right guidance, you can transform your yard into an outdoor oasis.
At Texas Landscapes, we are passionate about creating outdoor spaces that are beautiful, functional, and perfect for entertaining. If you're ready to start your outdoor transformation, contact us today. Let's work together to create a space that you and your guests will love and enjoy. Contact us today!